Is an Intensive Outpatient Program Right for Your Loved One?
November 22, 2023
Medically Reviewed by
---
Key Takeaways
An Intensive Outpatient Program (IOP) is a form of intensive mental health care that offers a structured and comprehensive approach to treatment without requiring 24-hour inpatient care.

Group therapy within an Intensive Outpatient Program (IOP) is particularly effective as it fosters a sense of belonging and community, reassuring individuals that they are not alone in their mental health journey, promoting mutual support and understanding.

Intensive Outpatient Programs (IOPs) can be costly, but many insurance plans cover them under specific conditions, making this form of mental health care more accessible to those in need.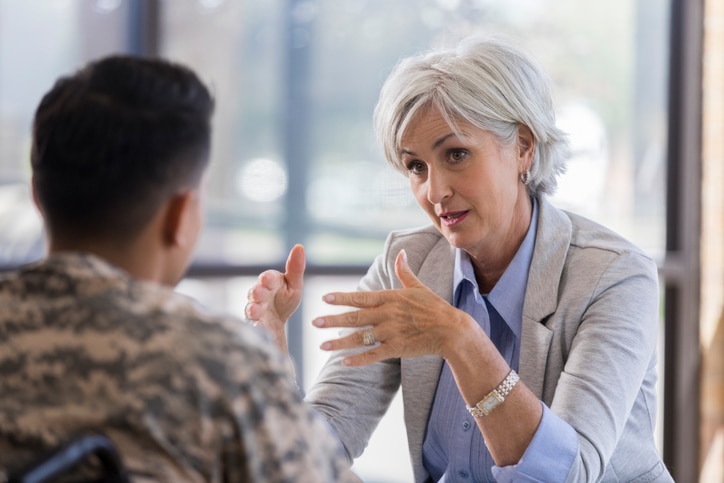 This content has been updated from previous article on October 25, 2020.
Mental health care is not a one-size-fits-all type of healthcare. Much like with physical health issues, people with mental health conditions need varying levels of care based on the severity of their symptoms. However, it can be hard for people to determine the right level of care for a loved one in a mental health crisis.
The standard level of care often entails weekly appointments with a therapist and periodic medication management check-ins, but it may not suit everyone's needs. In cases where an individual's mental health condition poses an immediate threat to their physical well-being, a more intensive care plan becomes imperative. Such situations could involve severe, acute conditions like active suicidal ideation, intense self-harm behaviors, or psychosis. In these instances, a higher level of care, such as inpatient hospitalization or a day program, may be necessary to provide immediate support, safety, and specialized treatment to stabilize the individual's mental health and prevent harm.
Types of Intensive Mental Health Care
There are many ways in which someone can become more immersed in their mental health care. The most common types of intensive mental health care programs include:
Inpatient Care – This type of care involves 24/7 supervision from mental health professionals. Inpatient care is similar to checking in to a hospital for physical health conditions. Your basic needs will be taken care of at the facility, and most of the rest of the day will be spent in treatment.
Partial Hospitalization Programs (PHPs) – Some patients transition from inpatient care to PHPs once they are not in immediate danger. People in PHPs spend many of their waking hours in treatment, which can include group therapy, individual therapy, and medication management. However, they eat, sleep, and relax in their own homes.
Intensive Outpatient Programs (IOPs) – As in PHPs, patients in IOPs split time between home and the treatment facility. However, IOPs typically require less time in the facility and allow for more flexibility. Some patients come to IOPs after completing a PHP.
If you're helping a loved one choose the level of care that works for them, it's important to ask the right questions. Be sure to consider their physical safety, personality traits, need for flexibility, and more. Below are some questions to consider before choosing an IOP.
LifeStance Health is a national leader in mental, behavioral, and emotional wellness with multiple locations in 33 states. Services vary by location.
Find a provider near you:
What is an Intensive Outpatient Program (IOP)?
An Intensive Outpatient Program (IOP) for mental health care is a structured and comprehensive treatment approach that bridges the gap between inpatient care and traditional outpatient therapy. It is designed for individuals dealing with mental health issues that require more intensive support than standard weekly therapy sessions.
According to Bryan Manning, LPCC who runs Intensive Outpatient Programs in LifeStance Lexington, KY mental health care clinic, group therapy in IOP settings can offer tremendous support and benefits to those who struggle with mental health and especially substance-abuse issues.
According to Brian, "People come in, they're nervous, they're scared about what they are going to say. But, after maybe a few sessions they start to realize that they are not alone. There's that moment there where they realize that "It's okay to struggle. I'm not struggling by myself. Other people are working on this too. And it's okay to have these concerns".
IOPs offer a highly flexible yet structured approach to treatment. They typically involve group therapy sessions, individual counseling, psychoeducation, and medication management, with a focus on promoting emotional stability, symptom management, and recovery. The key feature of IOPs is the level of intensity; individuals in such programs typically attend multiple sessions per week, often for several hours each day. This higher frequency allows for concentrated therapeutic work while still enabling participants to maintain their daily lives.
IOPs cater to a wide range of mental health concerns, including Depression, Anxiety, Substance Use Disorders, Eating Disorders, and more. They are particularly beneficial for individuals who need substantial support but don't require 24-hour care in an inpatient facility.
The content of IOPs varies but often includes Cognitive-Behavioral Therapy, Dialectical-Behavior Therapy, and other evidence-based treatments. The goal is to equip participants with coping strategies, emotional regulation skills, and a supportive community to facilitate their recovery.
IOPs are suitable for individuals who need intensive support to address their mental health issues while still maintaining some level of independence and functioning in their daily lives. This option provides a balance between comprehensive care and the ability to gradually transition back into a less intensive treatment plan as recovery progresses.
Is an IOP Right for Your Loved One?
IOPs can help people who need more intensive treatment than weekly therapy but more flexibility than inpatient or partial hospitalization programs. Many people in IOPs have recently completed one of the more intensive programs and don't quite feel ready to have just one session weekly. For these patients, IOPs offer a softer landing and can lead to continued success.
Sometimes, people go into IOPs without having enrolled in PHPs or inpatient programs. This may happen when someone needs the wrap-around care that intensive programs offer, but cannot take time away from work or home to go into PHPs or inpatient programs.
Most health insurance policies cover intensive outpatient programs (IOP). However, coverage varies depending on the insurance company and individual insurance plans.
IOP is usually covered by most insurance carriers when:
A doctor or psychiatrist refers the IOP following inpatient care at a hospital
There is a medical necessity for IOP
Insurance will often cover most of the cost of an IOP and can even cover the price of traveling to out of state facilities. However, not all insurance policies offer complete coverage so you may have some out-of-pocket costs.
Before entering an IOP program, you should ask the program what insurance carriers they accept. You can also contact your insurance company to inquire about mental health benefits for IOP.
The best way to know what level of care is right for you or a loved one is to get an evaluation  from a compassionate mental health care provider. A licensed therapist can help you understand the options you have and make appropriate recommendations.
---
Reviewed By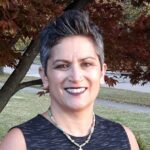 Subscribe to Our
LifeStance Newsletter