Blog
Is an Intensive Outpatient Program Right for Your Loved One?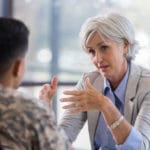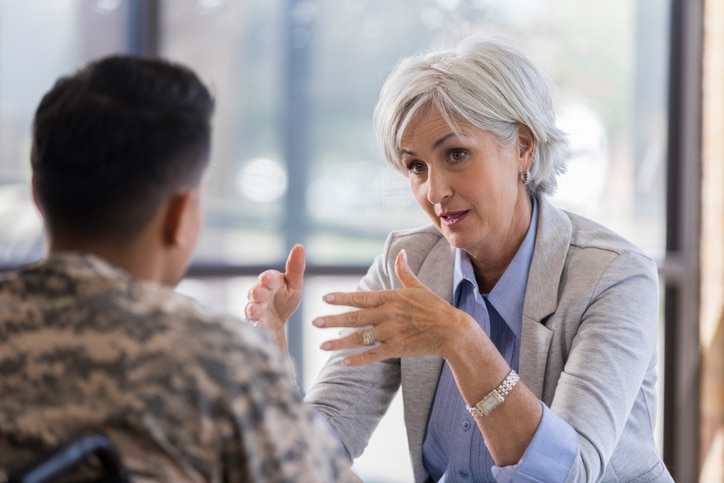 By Lifestance Health on October 25, 2020
Mental health care is not a one-size-fits-all type of healthcare. Much like with physical health issues, people with mental health conditions need varying levels of care based on the severity of their symptoms. However, it can be hard for people to determine the right level of care for a loved one in a mental health crisis.
The baseline level of care is typically weekly appointments with a therapist and/or regular medication management appointments. However, this is not the right approach for every person. If your loved one lives with a condition that is posing a threat to their physical safety, a more intensive care plan may be better for now.
Types of Intensive Mental Health Care
There are many ways in which someone can become more immersed in their mental health care. The most common types of intensive mental health care programs include:
Inpatient Care – This type of care involves 24/7 supervision from mental health professionals. Inpatient care is similar to checking in to a hospital for physical health conditions. Your basic needs will be taken care of at the facility, and most of the rest of the day will be spent in treatment.
Partial Hospitalization Programs (PHPs) – Some patients transition from inpatient care to PHPs once they are not in immediate danger. People in PHPs spend many of their waking hours in treatment, which can include group therapy, individual therapy, and medication management. However, they eat, sleep, and relax in their own homes.
Intensive Outpatient Programs (IOPs) – As in PHPs, patients in IOPs split time between home and the treatment facility. However, IOPs typically require less time in the facility and allow for more flexibility. Some patients come to IOPs after completing a PHP.
If your loved one needs help,
reach out today.
If you're helping a loved one choose the level of care that works for them, it's important to ask the right questions. Be sure to consider their physical safety, personality traits, need for flexibility, and more. Below are some questions to consider before choosing an IOP.
What is an IOP?
An IOP is a personalized mental health care plan that involves more intensive care than weekly therapy, but requires less time than other immersive programs. The exact amount of time per week varies between programs and is sometimes customized for different patients.
On average, patients in IOPs can expect to visit the treatment center three days per week for a few hours per day. Depending on the needs of the patient, these hours may be filled with individual counseling, group therapy, support groups, and medication management.
Is an IOP Right for Your Loved One?
IOPs can help people who need more intensive treatment than weekly therapy but more flexibility than inpatient or partial hospialization programs. Many people in IOPs have recently completed one of the more intensive programs and don't quite feel ready to have just one session weekly. For these patients, IOPs offer a softer landing and can lead to continued success.
Sometimes, people go into IOPs without having enrolled in PHPs or inpatient programs. This may happen when someone needs the wrap-around care that intensive programs offer, but cannot take time away from work or home to go into PHPs or inpatient programs.
The best way to know what level of care is right for you or a loved one is to get an evaluation from a compassionate mental health care provider. A licensed therapist can help you understand the options you have and make appropriate recommendations.