Christina Dagen, APRN
Provider Type: APN
Serving: Adult & Pediatric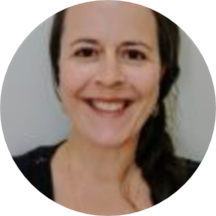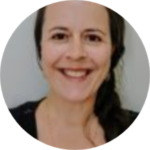 Christina Dagen, APRN
Christina Dagen treats patients of all ages.
Christina Dagen received her Master of Science in Nursing at Rivier University in Nashua, NH. Christina is a board certified Psychiatric Mental Health Nurse Practitioner licensed in the state of New Hampshire. She is accredited by the American Nurses Credentialing Center (ANCC) and holds a DEA license for prescription privileges.
Christina provides psychiatric evaluations and medication management for children, adolescents and adults. She treats a variety of mental health disorders, including childhood disorders, anxiety, depression, insomnia, ADHD, and mood disorders. Christina sees patients across the life span but has specialty interest in childhood disorders including ADHD, anxiety disorders, and depression. Christina has worked with children and adolescents in outpatient community mental health, as well as an adolescent residential center.
Christina believes in the importance of a therapeutic relationship and using evidence based practice, education, and a holistic approach with her patients.
Specialties
Adolescent Psychiatry
Anger Management
Anxiety
Bereavement/Grief Counseling
Bipolar Disorder
Child and Adolescent Psychiatry
Child Psychiatry Consultation
Daytime Sleepiness
Depression
Development Disorder
Eating Disorder
Hyperactive Disorder (ADD/ADHD)
Medication Review
Mental Health Consultation
Mental Health Problem
Mental Illness
Mood Disorders
Mood Swings
Obsessive Compulsive Disorder (OCD)
Oppositional Defiant Disorder (ODD)
Panic Attack
Personality Disorder
Post-Traumatic Stress Disorder (PTSD) Counseling
Postpartum Depression
Premenstrual Syndrome (PMS)/Premenstrual Dysphoric Disorder (PMDD)
Prescription/Refill
Psychiatric Medication Review
Psychiatry Consultation
Psychiatry Follow Up
Psychological Trauma
Schizophrenia/Psychotic Features
Seasonal Affective Disorder (SAD)
Sleep Disorder
Sleep Problems
Social Anxiety
Stress
Stress Management
Worry
Locations
Exeter, NH
24 Front St, Suite 100
Exeter, NH 03833-2727