Blog
Handling Holiday Stress: Body Image, Food, and Drinks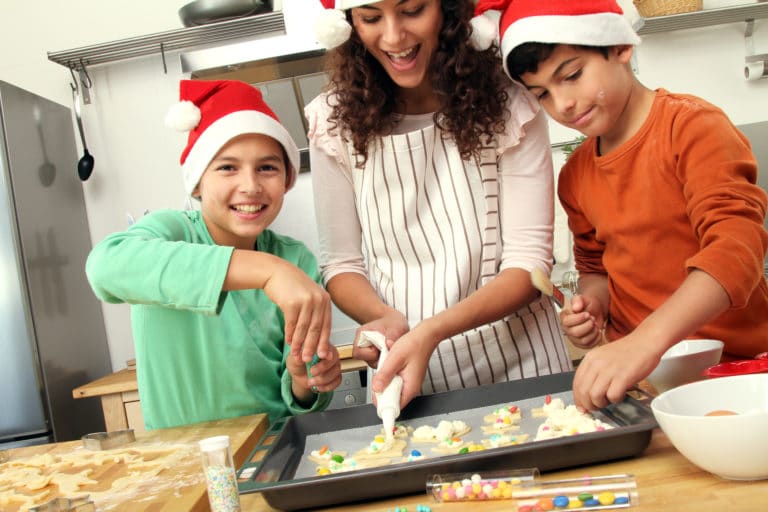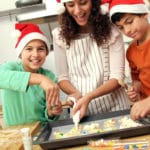 By LifeStance Health on November 30, 2022
This content has been updated from previous article on November 8, 2020.
The holiday season can be all about comfort, joy, and tradition, helping us strengthen social connections that reinforce mental wellness. Studies have shown that having social support and feeling connected can support a variety of positive physical and mental health outcomes including: maintaining a healthy weight, managing diabetes, to decreasing feelings of depression and post-traumatic stress disorder symptoms.
We tend to busier this festive time of year with gatherings and parties, which can present more opportunities for more unique stressors to arise. We chatted with award-winning therapist Carl Nassar, Ph.D., LPC, CIIPTS to find out how to cope with four of the biggest stressors during the winter months.
In this blog, we will go over how people can cope with food, body image, and other holiday-related issues. Please be warned that there will be some discussion of eating disorders and alcohol. Only read if you feel mentally ready to think about these topics right now. If not, reach out to a therapist or trusted loved one, and come back when you feel a little bit stronger.
Food, Body Image, and the Holidays
If you live with an eating disorder, struggle with your body image, or are in recovery for alcohol use, the holidays can be an extremely stressful time of year. Between parties and meals that revolve around food, unexpected and rude comments at gatherings, to social pressure to partake in celebrations, it's hard to get through the season without experiencing worsening symptoms.
However, you can manage your stress at difficult situations by anticipating and preparing a plan of action ahead of time. First and foremost, think through the situations that might come up during celebrations. This might include asking the host about the guest list and the type of gathering they are preparing, including what kind of food or beverages. For example, if you have one aunt who always makes upsetting comments about your body size, you can create a plan of action if and when you see her.
Knowing some of the common triggers to expect, you can make a plan of action. Below are some possible solutions to common problems that people face over the holidays. If you need more personalized strategies and coping tools, be sure to book an appointment with one of our expert therapists.
How to Face Food Fears Around the Holidays
"As best as you can, set yourself up to succeed," Nassar suggested. This may look different for everyone, depending on each person's unique triggers and stage of recovery. Think through what triggers your anxieties about food, and get creative to find solutions.
For example, you know that a specific type of food will trigger binge eating, avoid making that food or eating it at gatherings. If you are working with a therapist, exposure therapy might be a treatment that works for you. Exposure therapy helps address situations of high stress or fear when people they tend to use avoidance to cope. While avoidance might help reduce feelings of fear in the short term, over time it can make the stress or fear become even worse. Although food may be a holiday staple, guilt and shame shouldn't be.
If you are visiting another person's house for the holidays, you may be worried that nothing they have will fit your plan for recovery. For example, you may not yet be ready to dive into pies and cookies just yet. Ask the host if you can bring a dish to share, then prepare something that you feel comfortable eating. This can allow you to bond with others over food, which is a big part of the holidays, without going too far outside your current comfort zone.
Finally, give yourself some grace. Be gentle with yourself. The holiday season is a time to reconnect with family and friends and reflect on the year. If you binge, restrict, or otherwise struggle with food or low self-esteem, acknowledge your struggle and forgive yourself. Tell yourself that one setback does not erase all the work you've put into your recovery.
Coping with Rude Comments About Weight or Food Consumption
Making comments about the size of someone's body or the amount of food they consume can be triggering in many ways. While many people have learned to avoid such things, others have missed the memo.
Even if someone makes a comment about a third person's body to you, it can feel upsetting. Worse yet are the comments and questions about why you are eating the way you are. Nassar said that any time someone acts this way, you have three choices.
"Shrink, comply, and back away," Nassar explained. "Attack back. Or define ourselves in response."
While all three of these are natural responses to being hurt, the third option does the most to protect our mental health. Rather than letting someone else define you based on your body or food consumption, you can take your power back with just a sentence or two.
Examples of empowering statements about food:
I'm eating in a way that makes me feel good.
I love my body exactly as it is.
I think bodies of all shapes and sizes are wonderful.
Have a few statements like this memorized and repeat them as often as you need.
Staying Sober for the Holidays
Sobriety can be difficult to maintain any time of year, but especially during the holidays. It can seem like every get-together involves some kind of alcoholic beverage. The best path forward is to let people know you don't drink alcohol.
While people in sobriety abstain from alcohol, many others do as well for religious reasons, maintaining a healthy lifestyle, or avoiding allergies or other physical reactions. It is not necessary to hide your abstinence or over-explain your situation. Be your authentic self during the holidays. Your mental health will thank you for it.
However, if self-identifying in that way feels too vulnerable there are other strategies that can help you stay sober over the holidays:
Suggesting a change in venue, if someone plans a party at a bar
Bring or order interesting, alcohol-free drinks to enjoy
Plan a get-together with sober friends
Attend a gathering with a trusted friend who also refrains from drinking alcohol
Enjoy something that looks alcoholic but isn't to keep people from asking why you aren't drinking
If you have strong urges, always talk to your counselor, sponsor, or a trusted friend. You do not have to go through this alone, and you can have a great holiday season without alcohol.