Blog
Handling Holiday Stress Part 3: Body Image, Food, and Drinks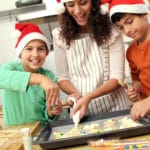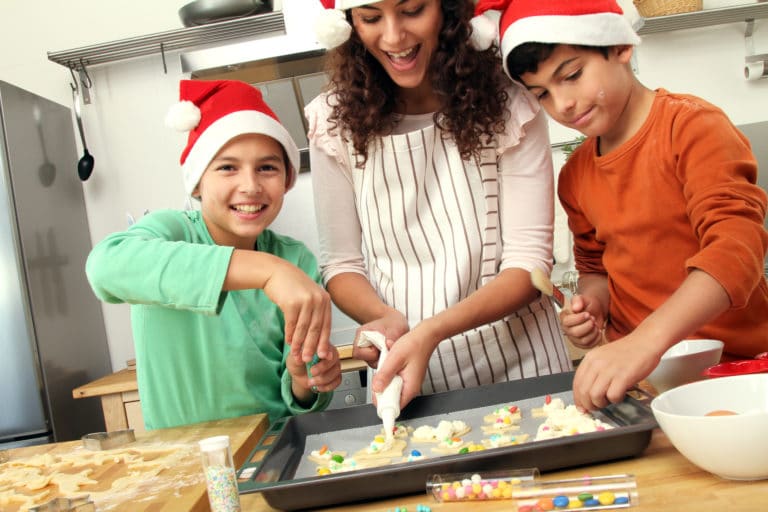 By Lifestance Health on November 8, 2020
The holiday season can be all about comfort, joy, family connection, and other positive attributes. However, this special time of year can also cause many unique stressors. We chatted with LifeStance Health provider and award-winning therapist Carl Nassar, Ph.D., LPC, CIIPTS to find out how to cope with four of the biggest stressors during the winter months.
In Part Three of this series, we will go over how people can cope with food, body image, and other related issues. Please be warned that there will be some discussion of eating disorders and alcohol. Only read if you feel mentally ready to think about these topics right now. If not, reach out to a therapist or trusted loved one, and come back when you feel a little better.
Food, Body Image, and the Holidays
Whether you live with an eating disorder, struggle with your body image, or are in recovery for alcohol use, the holidays can be an extremely stressful time of year. Between the endless buffets of goodies, rude comments from family, and the expectation to partake in celebrations, it's hard to get through the season without experiencing worsening symptoms.
However, you can do hard things. First and foremost, think through the situations that might come up during celebrations. For example, if you have one aunt who always makes upsetting comments about someone's eating habits, you can expect it to happen if and when you see her.
Knowing some of the common triggers to expect, you can make a plan of action. Below are some possible solutions to common problems that people face over the holidays. If you need more personalized strategies and coping tools, be sure to book an appointment with one of our expert therapists.
How to Face Food Fears Around the Holidays
"As best as you can, set yourself up to succeed," Nassar suggested. This may look different for everyone, depending on a person's unique triggers and stage of recovery. Think through what triggers your anxieties about food, and get creative to find solutions.
For example, you know that a specific type of food will trigger a binge session, avoid making that food. Although it may be a holiday staple, guilt and shame shouldn't be. Try to find another festive recipe that makes you happy, but doesn't cause negative reactions.
If you are visiting another person's house for the holidays, you may be worried that nothing they have will fit your plan for recovery. For example, you may not yet be ready to dive into pies and cookies just yet. Ask the host if you can bring a dish to share, then prepare something that you feel comfortable eating. This can allow you to bond over food, which is a big part of the holidays, without going too far outside your current comfort zone.
Finally, give yourself some grace. Be gentle with yourself. If you binge, restrict, or otherwise struggle with food, forgive yourself for it. Dwelling on the past will only make things harder.
Coping with Rude Comments About Weight or Food Consumption
Making comments about the size of someone's body or the amount of food they consume can be triggering in many ways. While many people have learned to avoid such things, some have missed the memo.
View this post on Instagram
Even if someone talks to you about a third person's body, it can be upsetting. Worse yet are the comments and questions about why you are eating the way you are. Nassar said that any time someone acts this way, you have three choices.
"Shrink, comply, and back away," Nassar explained. "Attack back. Or define ourselves in response."
While all three of these are natural responses to being hurt, the third option does the most to protect our mental health. Rather than letting someone else define you based on your body or food consumption, you can take your power back with just a sentence or two.
Examples of empowering statements about food:
I care a lot about how I care for my body.
I'm eating in a way that makes me feel good.
I love my body exactly as it is.
I think bodies of all shapes and sizes are wonderful.
Have a few statements like this memorized and repeat them as often as you need.
Staying Sober for the Holidays
Sobriety can be difficult to maintain any time of year, but especially during the holidays. It can seem like every get-together involves some kind of alcoholic beverage. If maintaining sobriety is important to you, set yourself up for success as much as you can.
Strategies that can help you stay sober over the holidays:
Suggesting a change in venue, if someone plans a party at a bar
Bring interesting, alcohol-free drinks to enjoy
Plan a get-together with sober friends
Enjoy something that looks alcoholic but isn't to keep people from asking why you aren't drinking
If you have strong urges, always talk to your counselor, sponsor, or a trusted friend. You do not have to go through this alone, and you can have a great holiday season without alcohol.
Don't face stress alone.
Our providers can help.
Up Next: Financial Stress