CELEBRATING THE LGBTQ+ COMMUNITY – HOW TO BE A GREAT ALLY!
---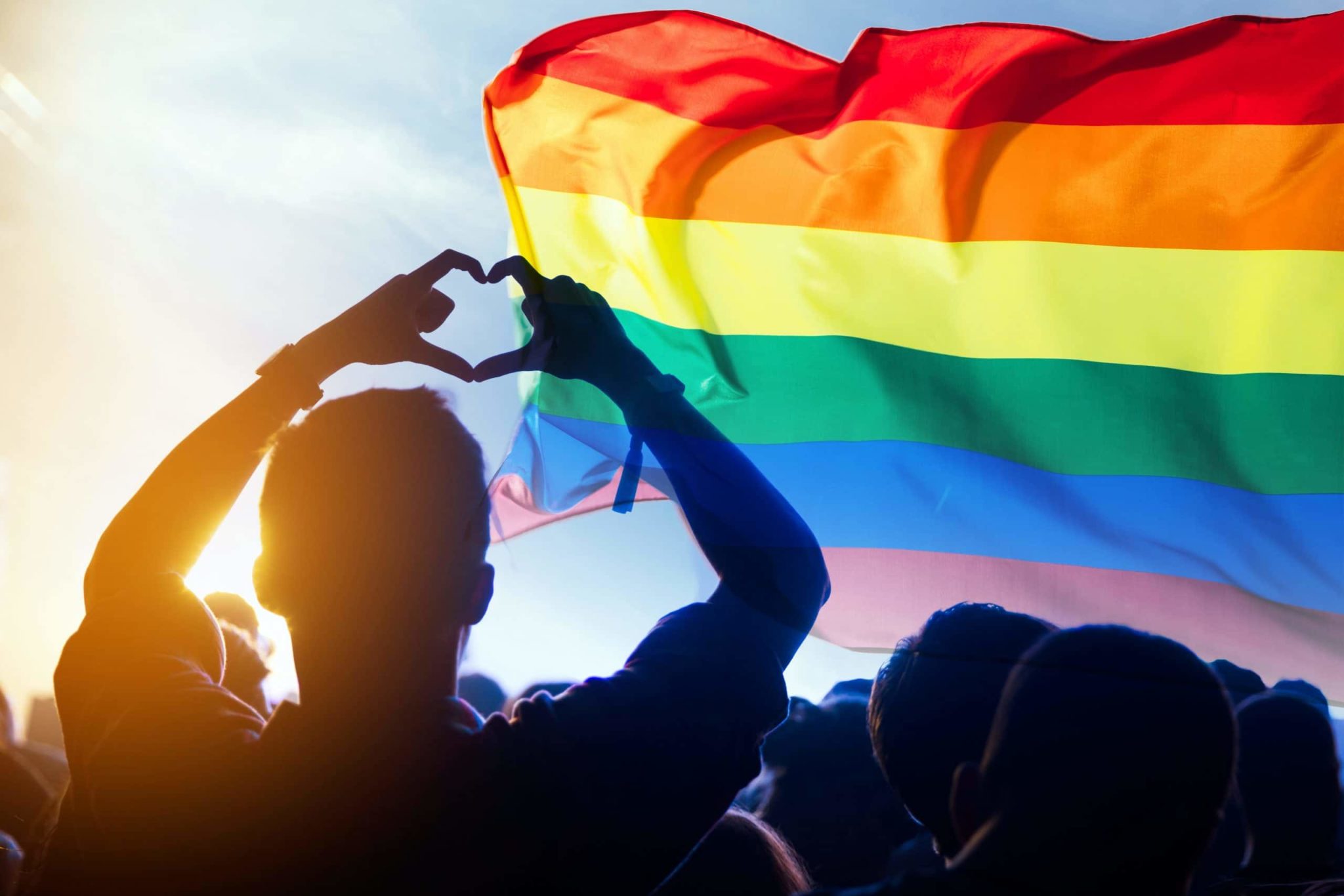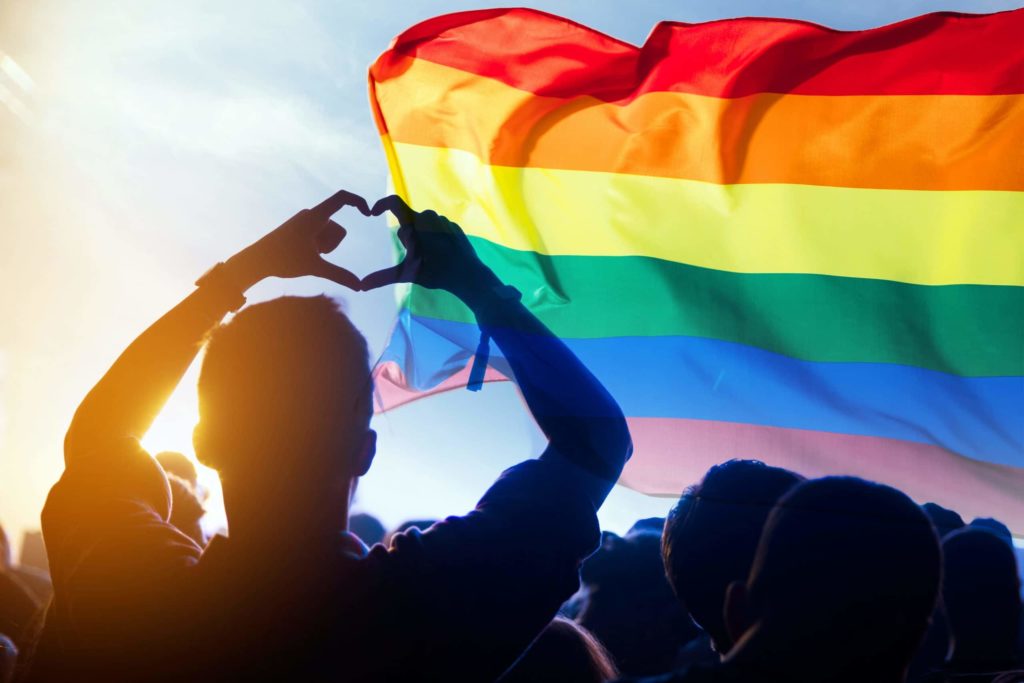 *This content has been updated from previous article on June 17, 2021.
June is National LGBTQ+ Pride Month. Across the nation, communities are finding special ways to support and celebrate the Lesbian, Gay, Bisexual, Transgender & Queer + communities. One way to show our support for these communities is through allyship.
Allies are people who listen to, believe in, and amplify LGBTQ+ voices. They aspire to support their LGBTQ+ friends and family members and help them in their journey of feeling more understood and living in a way that makes them feel proud of who they are.
Anyone can be an ally. All it takes is compassion and an interest in helping others. Here are some tips on how to be a great LGBTQ+ ally:
Discover LGBTQ+ history
To gain a better understanding of the LGBTQ+ community it's essential to dive into its history in order to provide a context of the movement that's gained such momentum today. Learning more about the significant events that impacted the community is a good place to start. Check out more information about the Stonewall Riots, the first pride parades beginning in the early 70's, the inception of the Pride flag in 1978, the AIDS Memorial Quilt, or the quest to finally achieving marriage equality in 2015. For a great video depiction of this history, check out #ALivingHistory movement, courtesy of AARP.
Learn about LGBTQ+ inequality and policy issues
Even though there have been significant strides in the LGBTQ movement, there are still some policies that negatively impact LGBTQ+ people. For example, in many states there are no state laws protecting transgender people from being fired. The Human Rights Campaign is a reliable source to become aware of the current policy issues affecting LGBTQ+ rights. Also following LGBTQ+ news sources can be helpful such as the Advocate and the Huffington Post.
Another way to learn about inequality issues within the community is to listen to the concerns and struggles that LGBTQ+ people experience every day. Talking with a friend or a family member about their experiences, watching a documentary or reading a book are important ways to understand the diversity of the community. Staying informed on the relevant issues affecting the community helps LGBTQ+ allies better advocate for the community.
There are also many available podcasts you can tune into to listen in on some of the issues and challenges the LGBTQ+ community is still facing. Check out Making Gay History to get started and you will see there are many other podcasts worth your time in listening as well.
LifeStance Health is a national leader in mental, behavioral, and emotional wellness with multiple locations in 33 states. Services vary by location.
Find a provider near you:
Stand up to intolerance toward the community
Doing the right thing isn't always easy. But silence can do a lot of harm. Speaking out against statements and jokes that are disrespectful to LGBTQ+ people is something that takes a lot of courage. Letting others know that you will not allow intolerance can be effective in changing attitudes and behaviors. Speak up if you hear someone use a slur or an insensitive comment. Encourage others to use the correct pronouns if they misgender someone. Promote diversity in the workplace. Consider these moments as a moment to enlighten others. Think about how you are creating opportunities to create growth in others as well as yourself. Starting positive conversations about LGBTQ+ issues is a great way to increase awareness and welcome new allies to the community.
Volunteer and donate
Whether it's by getting involved in parades, putting out town and lawn signs or attending events for the LGBTQ+ community, simply being present or volunteering your time is a great way to be an ally for the community. Donations are another meaningful way to ensure LGBTQ+ organizations can continue their important missions.
Here is a list of a few LGBTQ+ organizations to consider donating to or volunteering for:
Human Rights Campaign: The HRC is the largest political organization that strives to end discrimination against LGBTQ+ people and works to achieve fundamental fairness and equality for all.
PFLAG: Parents and Friends of Lesbians and Gays is the first and largest organization for uniting parents, families, and allies with people who are lesbian, gay, bisexual, transgender, and queer.
GLSEN: The Gay, Lesbian, and Straight Education Network works to create safe and affirming schools for all, regardless of sexual orientation, gender identity, or gender expression.
The Trevor Project: Provides crisis intervention and suicide prevention services to LGBTQ+ young people aged 25 and younger.
SAGE: SAGE is a national organization that offers supportive services and consumer resources to LGBTQ+ elders and their caregivers.
The National Queer and Trans Therapists of Color Network: The NQTTCN is a justice organization that works to transform mental health for queer and trans people of color. They provide a community for resource sharing, connection, and learning among queer and trans people of color committed to improving mental health for their communities.
It Gets Better Project:  The It Gets Better Project is an organization dedicated to uplifting, empowering, and connecting LGBTQ+ youth across the world. Its goal is to help youth to understand that 'although growing up isn't easy, no one has to do it alone.'
The LGBTQ+ community has made tremendous strides, but they still need allies to help them push forward. Showing love, kindness, compassion, and showing a willingness to better understand their communities are simply and free gestures that deliver a meaningful impact. One of the best ways to support a loved one in the community is to love them for exactly who they are.
Happy Pride!
Subscribe to Our
LifeStance Newsletter