Blog
How to Talk to Your Family About Mental Health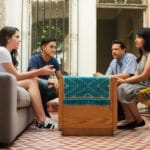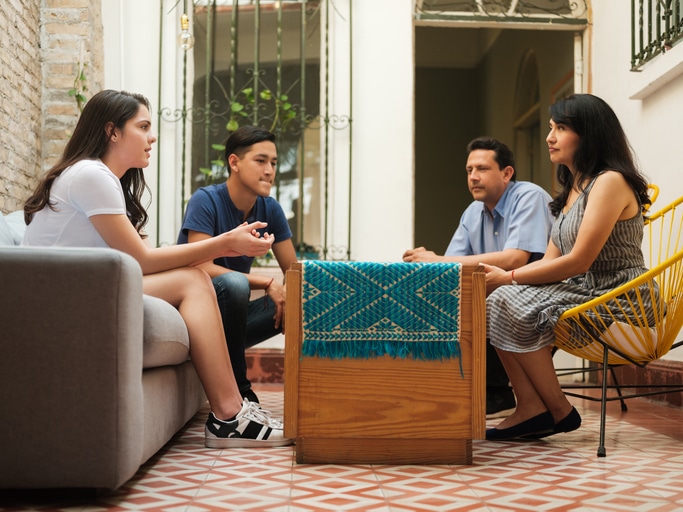 By Lifestance Health on May 13, 2020
May is Mental Health Awareness Month in the United States. While Lifestance is always dedicated to increasing awareness about the importance of mental health, we believe it's important to honor this month by paying special attention to spreading the truth about this topic.
We hope that people everywhere will take this opportunity to speak with their loved ones about mental health, particularly any challenges they face. You may wish to approach a loved one who you believe may be struggling with mental illness, open up about your own journey, or talk more broadly about the topic.
In any case, it's important to approach the conversation with the right tone, rhetoric, and substance. These tips can help make your conversation about mental health as productive and enlightening as possible.
Bring in Backup from a Therapist via Telemedicine
If you have a particularly difficult conversation ahead of you, you should consider speaking to a therapist about it first. Telehealth allows you to speak with a licensed therapist without leaving the comfort of your own home.
Once you discuss the topic with the counselor, you have two options:
Move forward with the conversation on your own, armed with knowledge from the therapist
Ask your counselor to join you for a conversation with your family about mental health
Your therapist can join you and your family for a video conference and act as a neutral, informative third party. They can answer clinical questions about mental health, clarify any misconceptions, and mediate the conversation.
This service can be particularly important if you need to stage an intervention for a person in crisis or teach your family members how to best support you through your recovery. Even if you don't need a therapist for the actual conversation, starting with telemedicine can help you create a guideline for how you want the conversation to go.
Maintain a Firm and Compassionate Tone
It's important to strike the right tone of voice when you discuss mental health with your family members. You do not want to waffle in your convictions about the importance of mental health or what you need. However, you do not want to be mean or cruel either. You must consider your family's points of view and your goals for the conversation when you strike this balance.
One technique that can help is to use "I sentences." As the term suggests, these sentences start with "I" and go on to describe your own feelings about the situation. Some examples include:
I have noticed some changes in your mood and I am worried about you.
I feel like it's important to discuss mental health openly.
I need support during this trying time.
These sentences are much easier for your loved ones to hear than alternatives like, "You are moody and you're scaring me," or "You really need to be more open about mental health."
View this post on Instagram
Provide Solutions, Resources, and Knowledge
Would you rather someone tell you that there's a problem for you to solve or come to you with some ideas for solutions? Most people prefer to hear some ideas for solving problems when they are confronted. The same goes for conversations about mental health.
If you're talking to a loved one about their mental health, be sure to offer some ways you can support them during this time. You may provide links to helpful resources, ideas for healing, or stories about your own mental health journey. Similarly, if you're talking about your own mental health, be sure to ask for specific forms of support.
Don't struggle alone.
Our providers can help.