Blog
The Pandemic's Effect on Youth Mental Health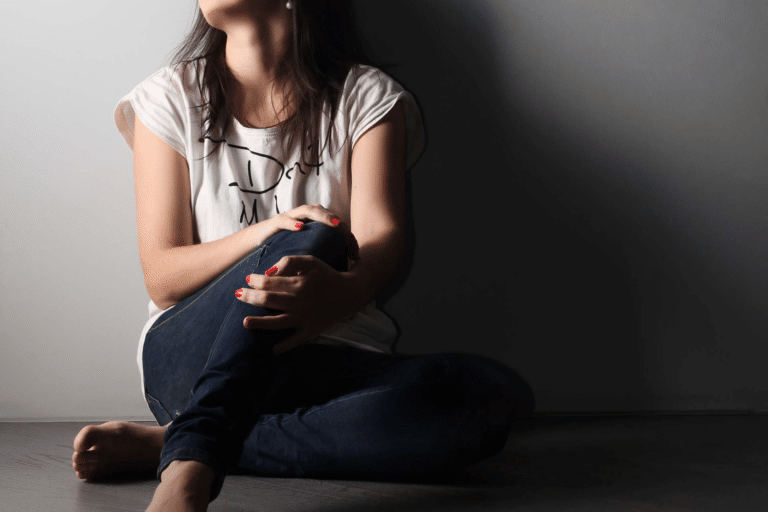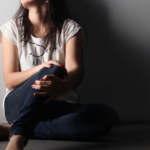 By LifeStance Health on April 15, 2022
As we approach the third year living with Covid-19, we're taking a closer look at how the pandemic has affected our children and, specifically, their mental state.
It goes without saying that both parents and children have endured an enormous amount of stress navigating the unchartered territory of the pandemic. Children are believed to be just as stressed out as their parents. In fact, a recent survey of 2,000 American parents revealed that they've have seen their children face significant mental and emotional challenges, like heading back to in-person school (44%), adjusting to remote learning (38%) and grieving the loss of loved ones (28%).
Children's Mental and Emotional Health
Children have endured significant mental and emotional challenges throughout the pandemic. These challenges are believed to have contributed to children missing life milestones, such as birthday parties, graduation ceremonies, proms, and family gatherings (especially with grandparents), to name just a few. In just three short years, lifetime memories that should have been made and cherished were put on pause. And, putting on pause would suggest these milestones would be accomplished when things settled down.
But, some occasions such as proms and graduations were never recreated and completely lost. These rites of passage, for many, were just gone. And, as for their re-entry into the world, heading back to in-person school after adjusting to remote learning has exacerbated children's stress and anxiety levels. When a child feels stress, so does their family. 77% of parents said they feel stressed in response to their children's mental health challenges. Comforting children, teens, and young adults through these trying times became even more challenging when parents themselves struggled with the shakeout of the pandemic. As a result, 63% of parents have sought a therapist for themselves, their children, or entire family, according to the research conducted by OnePoll on behalf of LifeStance.
Signs a Child Needs Mental Health Support
During the pandemic, children disconnected from friends, family, sports, afterschool activities, and celebrations of any kind, entirely and abruptly. Simple interactions such as a bus ride to school with friends vanished. Children were forced to become proficient in programs such as Zoom and were expected to videoconference every aspect of their life shortly thereafter. And they did it because children are undeniably adaptive.
However, adapting so quickly and for such a long period of time has proven to take its toll on many of them. It comes as no surprise that when taking a closer look at recent reports, parents shared that some of the reasons they had for seeking professional help included their children's lack of socialization, signs of depression or anxiety, and losing interest in their favorite activities. When considering the amount of isolation children underwent through the pandemic, it all adds up.
Finding the Right Person to Support Your Child
Research reflects that it takes children about 5 therapy sessions before they feel comfortable with their therapist. Therapy for children not only helps the child, but also has shown to further connect the child to their family. About 84% of parents who sought help said their family now openly talks about their therapy sessions, and 37% believe that therapy has helped them feel closer to their family than ever before.
Therapy for families has ultimately helped strengthen and bond families together in these demanding times. Half of parents talk to their child about mental health at least a few times a week, if not daily. And 72% believe their child feels comfortable coming to them with any issue. Additionally, the parents of these children in therapy have shared that they have a good support network established within their family and friends to help them support their child's mental health.
Fortunately for children, teens and parents, mental health is now widely supported and recognized. "When your child is feeling sick, it's normal to set up a doctor's appointment and get them the medicine or care they need to heal. Yet, emotional issues in children can be trickier to spot, and understandably, some parents may not know how or when to involve a mental health professional," said Dr. Anisha Patel-Dunn, psychiatrist, and Chief Medical Officer at LifeStance. "Mental health should be treated no differently than physical health – they're incredibly intertwined, and both play a critical role in your child's wellbeing and happiness."
The Benefits of Therapy Transcend the Pandemic
While the pandemic created a more immediate need for mental health therapies and support, the tools provided in these sessions are lifelong skills. Coping with stress and anxiety is something individuals will need to do forever. Many therapies taught children how to use meditation, draw on activities that encourage relaxation and use physical exercise as a means for alleviating stress and anxiety. In some cases, parents and children were encouraged to do fun activities together to help with feelings of being overwhelmed. And as a result, parents reported they were able to have more open and honest conversations about what might be bothering their kids.
It's Natural to Feel Overwhelmed
While the process of trying to support a struggling child with their mental health and anxiety may be daunting, there are professionals ready to help you with the answers and tools your child needs. "The United States is in the midst of a mental health epidemic, and our children are facing many unprecedented challenges," said Dr. Patel-Dunn. "While seeking out a therapist may feel intimidating, it's the best thing you can do when you or your child are struggling – early prevention to address problems before they become larger issues is critical."