Blog
How Being Gentle with Yourself Changes You (And How You Feel About Yourself)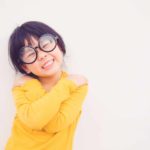 By Lifestance Health on June 17, 2021
By Carl Nassar, Ph.D., LPC, CIIPTS
Self-compassion is among the greatest gifts you can give yourself.
Being harsh with yourself is, well, hard on yourself: It hinders growth and causes self-esteem issues. When you're constantly belittling your progress or comparing yourself to the other people around you, there is little to no satisfaction or joy. You'll struggle to move forward because the mistakes of your past imprison you.
Here is how being gentle with yourself changes you and the way you feel about yourself:
It makes you aware of your strengths and weaknesses. Instead of focusing strictly on the negative, you're able to see your positives as well. You're able to look on the bright side, identify the things you did right, and work on the things that you did wrong.
It allows you to honor the person you are in the moment and determine the course of action you want to take in the future. Instead of getting lost in what you don't want, you can zone in on what you do want. You'll increase the likelihood of succeeding at something you have knowledge of or are passionate about. And, as you slowly create success, you won't feel the need to beat yourself up because you didn't do something perfectly.
It allows you to fully learn the lessons that you need to be aware of for the future. When you immediately launch into berating and criticizing your performance, you're not able to see the situation objectively. You're not sure what steps to take next because you "screwed up so bad". By stepping back from the situation and observing it with gentleness, you're able to understand what happened and how to make things better (once the initial upset has worn off).
If you've been hard on yourself in the past for making mistakes, work slowly and gently with yourself. While negative self-talk is damaging, it takes time to change, and kindness toward yourself is key. Be kind with yourself, as kindness requires tremendous courage.
In any situation life presents to us, it can work out well or be the complete opposite. Learning to be kind toward yourself, even with your mistakes, makes the situation a meaningful one. And treating yourself the way you would a loved one or cherished friend helps boost your self-esteem. It motivates you to keep going, while keeping your joy intact.