Arun Krishnan, MD
Provider Type: Psychiatrist
Serving: 0 to 12, 13 to 17, 18 to 64, 65+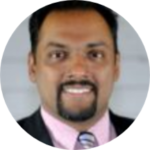 Arun Krishnan, MD
Arun Krishnan treats patients starting 5 years old.
Dr. Krishnan is a Child and Adolescent Psychiatrist. He obtained his Medical Degree in India . He then completed his residency in general psychiatry at Brookdale Hospital Medical Center in Brooklyn, NY. He was also nominated as a chief resident. He continue to pursue his interest in working with children and completed his fellowship in child and adolescent psychiatry.
Presently he is dual board certified in General Psychiatry and Child and Adolescent Psychiatry.
After finishing fellowship he moved to New England area and has been working for Elliot Health System.
Dr. Krishnan enjoys providing comprehensive psychiatric care, while primarily focusing on psychopharmacology to adults and children.
Some of the areas of focus are Pediatric Anxiety disorder Attention deficit hyperactivity disorder, Mood disorders ( depression and bipolar ) Autistic spectrum disorders, mood problems in individuals with intellectual disorders and Obsessive compulsive disorder.
Specialties
Adolescent Psychiatry
Anger Management
Anxiety
Bereavement/Grief Counseling
Bipolar Disorder
Child and Adolescent Psychiatry
Child Psychiatry Consultation
Daytime Sleepiness
Depression
Development Disorder
Eating Disorder
Locations
Nashua, NH – 8 Auburn St
8 Auburn St
Nashua, NH 03064-2614