Corneliu Stanciu, MD
Provider Type: Psychiatrist
Serving: 0 to 12, 13 to 17, 18 to 64, 65+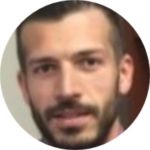 Corneliu Stanciu, MD
Cornel Stanciu treats patients starting from 3 years old.
Cornel N. Stanciu, M.D., M.R.O., F.A.S.A.M., is a physician (triple)board certified by the American Board of Psychiatry and Neurology (ABPN) in General as well as Addiction Psychiatry, and additionally by the American Association of Medical Review Officers (AAMRO) as a Medical Review Officer. He is currently licensed to practice in New Hampshire as well as North Carolina.
Dr. Stanciu completed his general psychiatry training at East Carolina University's Brody School of Medicine where he was actively involved in numerous academic research projects and community outreach programs. He subsequently completed the Addiction Psychiatry fellowship offered through Dartmouth.
Throughout his career, Dr. Stanciu has exemplified academic excellence and has risen to be one of the leaders in the field. Dr Stanciu plays an active role in academia, having published a multitude of highly-cited papers on themes related to substance abuse, addiction, as well as affective disorders. He is currently on the editorial boards of several journals and has received multiple national and international awards for excellence in research and clinical care. His research was presented at numerous conferences and cited in literature.
In 2017, Dr. Stanciu was named the Ruth Fox, American Association of Addiction Medicine (ASAM), scholar and Governors Institute on Substance Abuse scholar. In 2018 he received the American Medical Association Physician's Recognition Award.
Dr. Stanciu is actively involved with several organizations including the American Psychiatric Association (APA), ASAM, and American Academy of Addiction Psychiatry (AAAP) and has contributed to their newsletters, currently serving as an editor for the latter.
Specialties
Adolescent Psychiatry
Anger Management
Anxiety
Bereavement/Grief Counseling
Bipolar Disorder
Child and Adolescent Psychiatry
Child Psychiatry Consultation
Daytime Sleepiness
Depression
Development Disorder
Eating Disorder
Locations
Manchester, NH – 148 Coolidge Ave
148 Coolidge Ave
Manchester, NH 03102-3493