Ehsan Biswas, MD
Provider Type: Psychiatrist
Serving: 18 to 64, 65+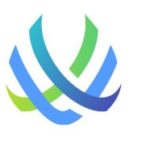 Ehsan Biswas, MD
Dr. Biswas is a Board Certified psychiatrist with 15 years' experience in Mental Health treatment of adults, and the elderly in both inpatient and outpatient settings. He received his Board Certification from the American Board of Psychiatry and Neurology in 2001 and his recertification in 2011. He is licensed to practice Psychiatry in New Hampshire and Massachusetts.
Dr. Biswas graduated from Dhaka Medical College where he received his MD. He completed his Psychiatry Residency at the Dartmouth Hitchcock Medical Center, Lebanon, NH ; where he was the Chief Resident from 1999-2000 and Clinical Assistant Professor of Psychiatry from 2001 – 2009.
Dr. Biswas currently works at the Veterans Mental Health and Addiction Treatment program at Bedford VAMC in Massachusetts since 2009. In his role as an Attending Psychiatrist he teaches and mentors medical students, residents and fellows from Boston University Medical School at the Bedford VA Medical Center site. He previously served as the Service Line Manager and Chief of Psychiatry at the VA Medical Center Manchester, NH from 2001 to 2009. He also served in a variety of advisory and review capacities for the Department of Veterans Administration and the State of NH.
Dr. Biswas's expertise includes treatment of Opioid use disorders and co-occurring mental illness and substance use disorders. He is a leading expert in the areas of substance use disorder, depressive disorder, anxiety and post-traumatic stress disorder. His work links medicine, neurobiology, psychopharmacology and evidence based psychotherapy to develop novel treatments for these disorders.
Specialties
Adjustment Disorder
Anxiety Disorders
Attention Deficit-Hyperactivity Disorder (ADHD)
Autism Spectrum Disorders
Behavioral/Oppositional
Bipolar Disorder
Child & Adolescent Services
Depression
Developmental Disabilities Services
Eating Disorders
Learning Disabilities/School Issues
Locations
Nashua, NH – 8 Auburn St
8 Auburn St
Nashua, NH 03064-2614