Emily Raiche, PhD
Provider Type: Psychologist
Serving: Adult & Pediatric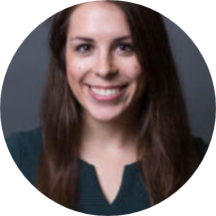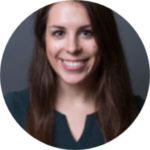 Emily Raiche, PhD
Dr. Raiche earned her Bachelor of Arts degree in psychology from Boston College and her Master of Science and Doctor of Philosophy in Counseling Psychology from the University of North Texas. She is currently completing her postdoctoral fellowship.
Dr. Raiche has experience working in community mental health and integrated care facilities, as well as the VA. She has experience conducting psychological evaluations for children, adolescents, and adults for a broad range of presenting concerns, including ADHD, learning disabilities, mood disorders, posttraumatic stress disorder, and developmental disability.
Dr. Raiche provides brief and long-term therapy to children, adolescents, and adults, as well as family and couples' therapy. Her approach to therapy utilizes family systems, attachment, and humanistic theories. She has received training in cognitive behavioral therapy, acceptance and commitment therapy, and cognitive processing therapy. She also utilizes play therapy and parent behavioral management consultation when working with younger clients. Dr. Raiche is trained to treat a broad variety of presenting concerns, but specializes in working with children and families who have experienced trauma, as well as military service members, veterans, and their families.
Specialties
Adolescent/Teen Issues
Agoraphobia
Anger Management
Anxiety
Behavioral Therapy
Bereavement/Grief Counseling
Binge Eating
Borderline Personality Disorder (BPD)
Bullying
Cognitive Behavioral Therapy (CBT)
Cognitive Therapy
Couples Conflict Resolution
Cultural Diversity Issues
Depression
Eating Disorder
Emotional Overeating
Gender Dysphoria
Hyperactive Disorder (ADD/ADHD)
Irrational Fears/Phobias
Loneliness
Malaise
Marriage Conflict Resolution
Marriage Counseling
Mental Health Consultation
Mental Health Problem
Mental Illness
Mood Disorders
Mood Swings
Obsessive Compulsive Disorder (OCD)
Panic Attack
Parenting Counseling
Phobia
Post-Traumatic Stress Disorder (PTSD) Counseling
Pre-College Fears
Pre-Move In Couples Counseling
Premarital Conflict Resolution
Premarital Counseling
Psychological Trauma
Psychology Consultation
Psychotherapy
Relationship Counseling
Relationship Struggles
Separation Anxiety
Sleep Disorder
Sleep Problems
Social Anxiety
Stress
Stress Management
Therapy
Worry
Locations
Portland, ME
11 Baxter Blvd, 2nd Floor
Portland, ME 04101-1801