Jane Mcgrath, APRN
Provider Type: APN
Serving: Adult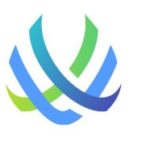 Jane Mcgrath, APRN
Ms. McGrath obtained her Bachelors of Science degree in Nursing from Northeastern University, Boston, MA and her Master of Science degree in Psychiatric Nursing from Yale University, New Haven, CT.
Ms. McGrath is licensed in the state of New Hampshire to practice independently as an Advanced Registered Nurse Practitioner. She is licensed through the Drug Enforcement Agency to prescribe medications and is credentialed through the American Nurses Credential Center as a Clinical Specialist in Adult Psychiatric Mental Health Nursing.
Ms. McGrath specializes in psychopharmacology evaluation and medication management. She has gained experience and expertise working in a hospital setting as well as outpatient clinics. Ms. McGrath has held positions at McLean Hospital, Belmont, MA, Charles River Hospital, Wellsley, MA, and South Shore Mental Health Center, Quincy, MA.
Ms McGrath's areas of clinical expertise include treatment of Panic/Anxiety Disorders, Depression, Obsessive Compulsive Disorder, and Mood disorders. In addition she has interests in substance abuse, Post Traumatic Stress Disorder and women's issues.
Specialties
Adolescent Psychiatry
Anger Management
Anxiety
Bereavement/Grief Counseling
Bipolar Disorder
Child and Adolescent Psychiatry
Child Psychiatry Consultation
Daytime Sleepiness
Depression
Development Disorder
Eating Disorder
Locations
Manchester, NH
148 Coolidge Ave
Manchester, NH 03102-3493
Nashua, NH
8 Auburn St
Nashua, NH 03064-2614