Mary Lou Staples, LCMHC
Provider Type: Therapist
Serving: 18 to 64, 65+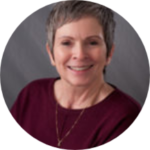 Mary Lou Staples, LCMHC
"Psychotherapy is a process for healing built on a relationship of trust, rapport and collaboration. Grounded in dialogue, it provides a supportive environment to talk openly. Awareness and acceptance are the first steps needed for healing and change. Self-exploration leads to insight and insight leads to the ability to make better choices. The goal is to live mindfully and intentionally. To become to your own unique possibilities."
Clinical Perspective:
Psychotherapy is a process focused on helping you heal and learn more constructive ways to deal with the problems and issues within your life. It can be a supportive process when going through a difficult period, like going through a divorce or starting a new career. Generally psychotherapy is recommended whenever a person is grappling with a life, relationship or work issue. Some of you are grappling with a specific mental health concern. It is advisable to get professional help when the pain in your life is causing a great deal of pain or is lasting more than a few days.
My original training was in psychodynamic therapy. This is an understanding about how we develop into ourselves through early, important relationships. This is a core understanding for my work as a psychotherapist is that we can be both injured and healed by relationships. My training in family, or systems, therapy has reinforced my understanding of the importance of relationships and our sense of self. We are on a quest, seeking meaning and significance in our lives. Working with group therapy has inspired me on the healing power of people working together in a safe, supportive environment. The earnest exchanges I have witnessed in groups have been humbling and enlightening.
Specialties
Agoraphobia
Anger Management
Anxiety
Depression
Eating Disorder
Hyperactive Disorder (ADD/ADHD)
Mood Disorders
Obsessive Compulsive Disorder (OCD)
Panic Attack
Post-Traumatic Stress Disorder (PTSD) Counseling
Social Anxiety
Locations
Dover, NH – 16 Fifth St
16 Fifth St
Dover, NH 03820-2950