Paula Lambur, LCPC
Provider Type: Therapist
Serving: Adult & Pediatric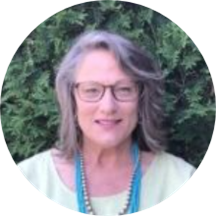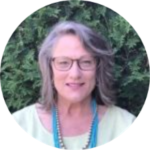 Paula Lambur, LCPC
Paula J. Lambur treats patients starting from 12 years old.
Paula J. Lambur, MS, LCPC, CADC, believes that by therapeutically acknowledging pain, accepting flaws, and making peace with the past, you can heal. She is here to help clients learn to move forward in a meaningful way despite what has come before.
Paula received a degree in clinical psychology from St. Xavier University and an MS in counseling psychology from Benedictine University. In addition, she earned a certificate in addiction counseling from College of DuPage. Prior to joining Edgewood, Paula served as a therapist for DuPage County Health Department for over two decades.
In therapy, Paula uses a variety of methods to meet the needs of each client. She serves adults struggling with depression, substance abuse, anger management, adjustment issues, and more.
Specialties
Adolescent/Teen Issues
Agoraphobia
Anger Management
Anxiety
Behavioral Therapy
Bereavement/Grief Counseling
Binge Eating
Borderline Personality Disorder (BPD)
Bullying
Cognitive Behavioral Therapy (CBT)
Cognitive Therapy
Couples Conflict Resolution
Cultural Diversity Issues
Depression
Eating Disorder
Emotional Overeating
Gender Dysphoria
Hyperactive Disorder (ADD/ADHD)
Irrational Fears/Phobias
Loneliness
Malaise
Marriage Conflict Resolution
Marriage Counseling
Mental Health Consultation
Mental Health Problem
Mental Illness
Mood Disorders
Mood Swings
Obsessive Compulsive Disorder (OCD)
Panic Attack
Parenting Counseling
Phobia
Post-Traumatic Stress Disorder (PTSD) Counseling
Pre-College Fears
Pre-Move In Couples Counseling
Premarital Conflict Resolution
Premarital Counseling
Psychological Trauma
Psychology Consultation
Psychotherapy
Relationship Counseling
Relationship Struggles
Separation Anxiety
Sleep Disorder
Sleep Problems
Social Anxiety
Stress
Stress Management
Therapy
Worry
Education & Certifications
Master's in Counseling Psychology from Benedictine University
Locations
Naperville, IL
900 E Diehl Road, Suite 101
Naperville, IL 60563-2394