Savitha Rao, MD
Provider Type: Psychiatrist
Serving: 0 to 12, 13 to 17, 18 to 64, 65+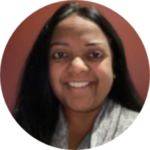 Savitha Rao, MD
Based in Bronx, NY, Dr. Savitha Rao is a psychiatrist, also specializing in child and adolescent psychiatry. She is associated with Carmel Psychological – A LifeStance Health Company. She offers treatments for conditions that include addiction, substance abuse, depression, and anxiety.
Dr. Rao earned her medical degree from the University of Medicine and Dentistry of New Jersey. She then completed her internship and residency in psychiatry at Rutgers, the State University of New Jersey. Additionally, she is also certified by the American Board of Psychiatry and Neurology, with a focus on child and adolescent psychiatry.
As an experienced professional in the medical field, Dr. Rao understands the level of sensitivity that is required in her field of work. She strives to create a positive and comfortable environment while treating her patients, which helps them feel at ease. Patients trust her expertise because she consistently provides high-quality care.
Specialties
Adolescent Psychiatry
Anger Management
Anxiety
Bereavement/Grief Counseling
Bipolar Disorder
Child and Adolescent Psychiatry
Child Psychiatry Consultation
Daytime Sleepiness
Depression
Development Disorder
Eating Disorder
Locations
Bronx, NY – 2900 Exterior St
2900 Exterior St, Suite 203
Bronx, NY 10463-7103