Eating Disorders and the Holiday Season
---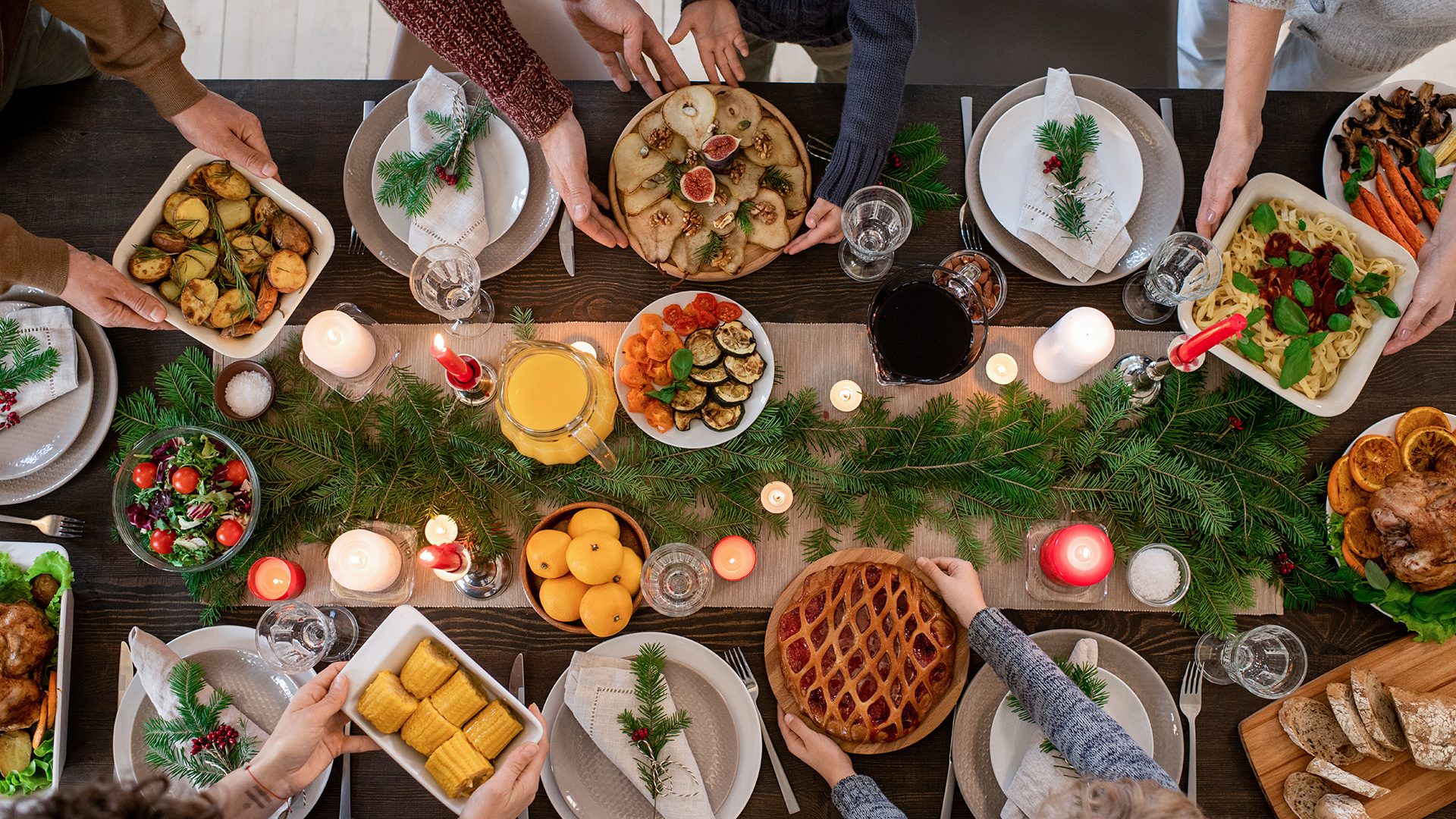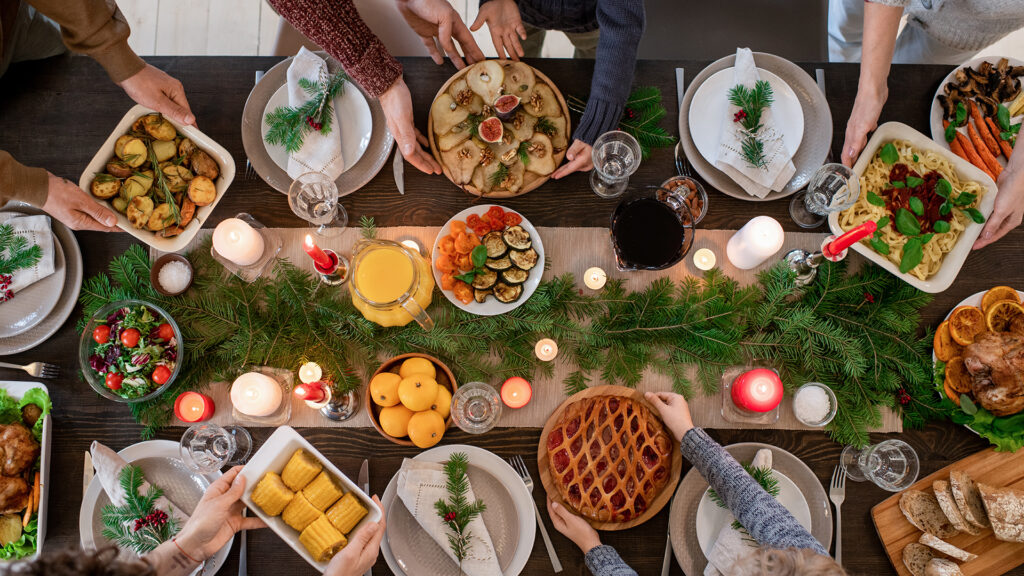 The holiday season begins with giving thanks and ends with making resolutions and in between there are family gatherings, office parties, and Christmas movies. What ties the winter holidays together is the special foods, from turkey at Thanksgiving to gingerbread houses and yuletide logs. Even Christmas music rejoices in the food and drink of the season, making it an especially fraught time for those who struggle with eating disorders.
Eating disorders indiscriminately affect all communities impacting 9% of the population worldwide. Eating disorders are also the second deadliest mental disorder after opioid overdose, making the holiday season a treacherous time for those in recovery. Contrary to popular belief, less than 6% of those with eating disorders are medically underweight and in many communities of color underdiagnosed as well. Common expressions of disordered eating include: anorexia, bulimia, restrictive eating, over exercising, body dysmorphia, binging and purging.
Beyond the ubiquity of food and drink during the holiday season, it is also a time of reunions and performance-related gatherings large and small. These annual events may be triggering for those with disordered eating by re-exposing them to people at the center of the trauma, abuse, or attachment issues at the onset of their eating disorder. Recovery from eating disorders takes time, so be gentle with yourself and others who are struggling.
During the holidays make a list of coping strategies and take time for self-compassion.
You've Got a Friend in Me
Lean into the holiday spirit by asking for help during high intensity events and gatherings, whether it is with a friend or therapist.
Reach out to a family member or friend before an event to share your triggers or fears around food matters.
Identify an ally during the event who can help remind you of your coping strategies.
For those with more recent or deep traumas, speaking to a registered dietician, therapist or life coach before the event to develop personalized coping strategies can help reduce the intensity of triggers.
Be Kind to Yourself
Give yourself a holiday gift by trying new foods or savoring favorite dishes without guilt or denial.
Remind yourself of the value of nutrition for your body and how your body is worth the nourishment and enjoyment food provides.
When overwhelming fear is present, use positive affirmations to remind you that eating food together with others strengthens social connections, which is also reaffirms our confidence and self-worth.
LifeStance Health is a national leader in mental, behavioral, and emotional wellness with multiple locations in 33 states. Services vary by location.
Find a provider near you:
Protect Yourself with Boundaries
Acknowledge that specific foods may be triggering but that you are capable of making healthy choices for your body. Awareness is the first step in recovery.
Understand triggering comments for you and prepare responses and affirmations if you encounter them at a gathering.
Remind yourself that food is not dangerous, but an integral part of sustaining life.
Identify people who may trigger old traumas and be ready to respond in a way that reinforces your boundaries, if you see them at a gathering.
Add Self-Care to Your Recovery
Eating disorders are often expressions of self-denial and practicing self-care helps rebalance our perception of self-worth.
Use a journal to identify what you enjoyed or when you felt peaceful. Self-acceptance is an important part of recovery.
Virtual telehealth sessions with a therapist can help prepare for stressful holiday gatherings and also reaffirm the recovery process.
Remove everyday distractions and triggers so you can feel present in your actions.
These reminders and strategies are all part of the recovery process. While it can be difficult to acknowledge, accepting eating disorders as a type of mental illness and not a behavior to control, helps to clarify the path ahead. Recognizing that you may be suffering from an eating disorder is key to healing. Allow others to help, be gentle with yourself, prepare for triggers, and know that the holiday season is not just full of emotional landmines but provides an opportunity to grow. By taking care of your mental wellness, you will be able to enjoy the holiday festivities and widen the road to recovery.
Subscribe to Our
LifeStance Newsletter