Blog
There's a Mental Health Crisis in LGBTQ+ Youth, and Adults Need to Help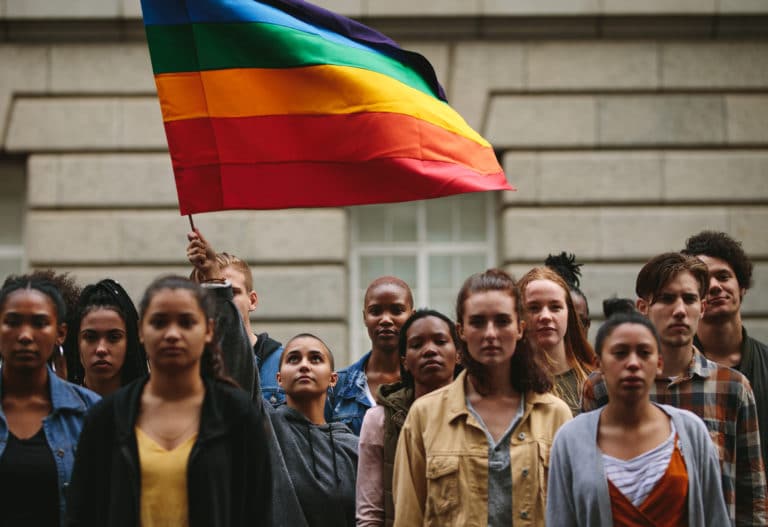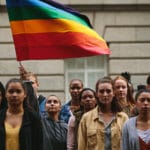 By LifeStance Health on June 23, 2022
*This content has been updated from previous article on December 16, 2020.
The LGBTQ+ community has more rights today than ever before, but those rights did not come without a lot of hard work. There have been countless challenges that this group has had to overcome as they have fought for their rights and acceptance into modern day society. Some states have had more success than others in helping the LGBTQ+ community positively progress. Despite some of the great strides they have accomplished, the LGBTQ+ community continues to struggle, specifically the youth community. This vulnerable group in particular faces daily challenges in mental health disorders and suicide. In fact, The Trevor Report recently found that 45% of LGBTQ youth seriously considered attempting suicide in the past year.
While the issues of the LGBTQ+ community can be very polarizing for people with opposing personal, spiritual, or religious beliefs, it's imperative to keep in mind that it's up to all adults in our society to protect adolescents and young adults. That must include LGBTQ+ youth. Right now, these young people are in the midst of a crisis. 60% of LGBTQ youth who wanted mental health care in the past year were not able to get it. The adults in their lives hold the key to the solution.
Suicide Risk Among LGBTQ+ Youth
As mentioned above, the Trevor Project's annual survey of 2022, about 45 percent of LGBTQ+ youth seriously considered suicide in the previous year. This unique survey captures the experiences of nearly 34,000 LGBTQ youth ages 13 to 24 across the United States. The risk is even more pronounced in transgender and nonbinary youth. More than half of these teens and young adults seriously considered completing suicide in the past year. One out of every five transgender and no binary youth and 15 percent of all LGBTQ+ youth attempted suicide in that year. All too many were lost.
If you or someone you love is considering suicide, please reach out for immediate help through one of the following resources:
Use the Trevor Project's lifelines for LGBTQ+-specific help
Call the National Suicide Prevention Lifeline at (800) 273-8255
Chat with someone from the lifeline through the website
Text "HOME" to 741741 to text a crisis counselor
Go to the nearest emergency room
Why are LGBTQ+ Youth in a Crisis?
It's a natural desire to have a need for acceptance and love. It's part of what makes us human. The Trevor Report recently found that only 15% of the LGBRQ+ population felt their communities were accepting of them. LGBTQ+ youth are no different. However, many people in this community face rejection instead. Rejection is the core cause of the LGBTQ+ youth mental health crisis, but it's important to understand what that looks like up close.
Conversion Therapy Harms LGBTQ+ Youth
One of the most harmful practices against the LGBTQ+ community is conversion therapy. In this practice, someone who appears to be an authority figure attempts to change a person's sexual orientation or gender identity. Conversion therapy is typically completed outside the home.
High-quality, licensed therapists do not use conversion therapy. This cruel practice is not supported by any credible organization of mental health professionals. While there are many diverse opinions in this field, conversion therapy is almost universally understood to be harmful. Some conversion therapy programs go by different names, such as "reparative therapy," and can incorporate verbal, physical, and sexual abuse as well as medications or forced surgery.
Officials from the American Psychological Association stated that conversion therapy could be a catalyst for mental illness, suicidal thoughts, and substance abuse. The most recent data confirms this statement. According to the Trevor Project, 10 percent of LGBTQ+ youth underwent conversion therapy in the previous year. Of those young people, 28 percent attempted suicide afterward. That's more than double the number of LGBTQ+ youth who attempted suicide without conversion therapy. Educating the LGBTQ+ community on the options and alternatives they have to these kinds of harmful therapies is a necessary step in helping them make a safer decision to live a happier and healthier life.

Informal Conversion Attempts and LGBTQ+ Suicide
Formal conversion therapy is not the only way in which people try to convince others to change their gender identity or sexual orientation. About 58 percent of LGBTQ+ youth report that they have felt someone has tried to convince them to make a conversion. For many of these young people, conversion attempts come from parents or other loved ones.
Sometimes loved ones can harm LGBTQ+ youth without even realizing it. Attempting to convert them is just one of those ways a loved one could invalidate an individual's experience. Additionally:
Assuming this person is going through a phase
Denying the truth about their loved one's identity
Lying to other people about their loved one's identity
Using religion to attempt to convince someone to change
Using slurs and other harmful language to refer to members of the LGBTQ+ community
Abuse or neglect
These actions and others like them seriously harm the mental health of people in the LGBTQ+ community and make them twice as likely to attempt suicide.
Other Factors That Contribute to LGBTQ+ Youth Suicide Rates
High rates of suicidal thoughts in this community are not the only side effects of formal and informal conversion attempts. Young people in the LGBTQ+ community face some serious obstacles that contribute to the mental health crisis, including:
Lack of access to high-quality mental health care.
Contentious political debates about their identities.
Physical violence or threats of violence due to their identities.
Homelessness, typically due to being kicked out of their homes or running away from abusive situations.
A lack of education of trans culture and misgendering
The developing identities of the LGBTQ+ youth communities are vulnerable. Issues such as these only amplifying the challenges this community faces. Additionally, research consistently finds that transgender and nonbinary youth are the most likely to struggle with their mental health. In a time when people are struggling to find their way and identify who they are, showing love, support, and kindness is a simple and easy way you can make a meaningful impact.
How to Support LGBTQ+ People In Your Life
Reading the statistics mental health in the LGBTQ+ community alarming and heartbreaking. But together we can be part of the solution. Researchers have found many protective factors against suicidal thoughts and other mental health problems in the LGBTQ+ community.
Protective factors are the opposite of risk factors. When they are present in someone's life, the person is less likely to have serious mental health problems.
To protect and support LGBTQ+ youth in your life:
Use the correct pronouns. If you accidentally use the wrong ones, apologize and correct yourself.
Insist that others use the correct pronouns, even if the person in question is not around.
Help transgender and nonbinary youth access things gender-affirming clothes and shapewear, if desired.
Ask them how they want to be supported.
Stand up for them against those who might harm them.
Never attempt to question their identity or convert them.
Help them find or establish an in-person supportive space for LGBTQ+ youth.
Be open to learning about gender identity and sexual orientation. Better yet, actively seek out knowledge on these topics.
The LGBTQ+ community needs your support. Especially the youth community. You can help. There are so many ways to affirm LGBTQ+ youth. A simple and effective place to start is by loving your LGBTQ+ loved one for exactly who they are. Be there for them. Support them. Let them know they are not alone and that you will not abandon them when they need you the most.