Blog
Military Suicides are Rising Sharply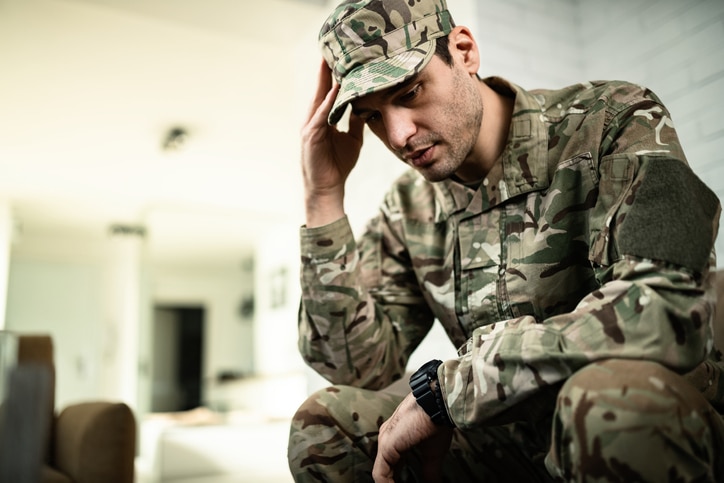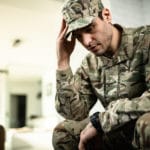 By LifeStance Health on October 1, 2020
A new report shows that the rate of suicide among active-duty service members rose by 20 percent in just the last year. These stark numbers come after many years of rising suicide rates in military personnel, but 2020 shows the fastest increase in quite some time. High-ranking officials, researchers, military families, and mental health professionals all want to understand the issue. Hopefully, by getting a better understanding of the problem, we can prevent suicide and suicide attempts.
Military Suicide Rates Before the Pandemic
Several risk factors can increase a person's likelihood of dying by suicide, and perhaps one of the biggest risk factors is serving in the United States military. Before the 2020 spike in cases, military service members and veterans were already dying by suicide at alarming rates.
20.2 per 100,000 people in the Active component
24.7 per 100,000 people in the Reserves
27.1 per 100,000 people in the National Guard
By comparison, the rate of suicide among civilians is 13.3 per 100,000, which is high enough to make it the tenth leading cause of death. The many stressors of 2020 have made suicide rates go up amongst many populations, including service members.
The 2020 Spike in Service Member Suicide
On September 28, 2020, the Associated Press reported that military suicides have increased up to 20 percent when compared to the same period in 2019. This reporting is based on statements from Army officials and Defense Department briefings.
Some branches have seen more of an increase than others. The Army seems to have been hit the worst with a 30-percent increase in just one year. The Army Guard, on the other hand, has increased by 10 percent.
In the first three months of 2020, military suicide rates seemed to be dipping downward, giving people hope. However, numbers started trending upward in the spring, around the same time as the COVID-19 crisis hit the United States.
Possible Causes for the Increase
Because this is still preliminary data, researchers and leaders cannot be sure what caused this sharp increase in suicide rates. However, the timing corresponds to COVID-19 and the resulting stress. Army Secretary Ryan McCarthy told the Associated Press, "We cannot say definitively it is because of COVID. But there is a direct correlation from when COVID started, the numbers actually went up."
View this post on Instagram

In addition to the stress of the virus itself, service members are struggling to cope with a number of crises, including:
The stress of shutdowns
Remote schooling
Loss of child care
Financial trouble
Hurricane responses
Wildfire responses
General unrest in the country
Two decades of war
Service members also have to quarantine before and after each mission, adding a full month to deployment times. Even service members who are not deployed are struggling with things like worsening PTSD because of the pandemic.
Solutions and Help for Service Members
Access to mental health care through telehealth is vital for service members and anyone else struggling with the stress of 2020. James Helis, the director of the resilience programs in the Army, said that an increase in telehealth appointments with mental health care providers has started showing some positive results.
Furthermore, it's important to break the stigma of seeking mental health care. Gen. John Hyten, vice chairman of the Joint Chiefs of Staff, helped bust the stigma by releasing a public statement about his own battle with mental health issues and experience visiting a psychiatrist.
Struggling with civilian life?
Our providers can help.
If you want to help service members, raise awareness about the issue and make sure everyone in your social circle knows that it's more than ok to seek help–it's brave and honorable. You can also learn how to help someone with suicidal thoughts and reach out to someone in your life who may be hurting.
If you have thoughts of suicide, please seek immediate care. You can visit your nearest emergency room or call the National Suicide Prevention Lifeline at 1-800-273-8255. Military service members and veterans can press 1 to speak to someone who is specialized in helping military personnel.