Blog
Handling Holiday Stress Part 2: Grief and Loss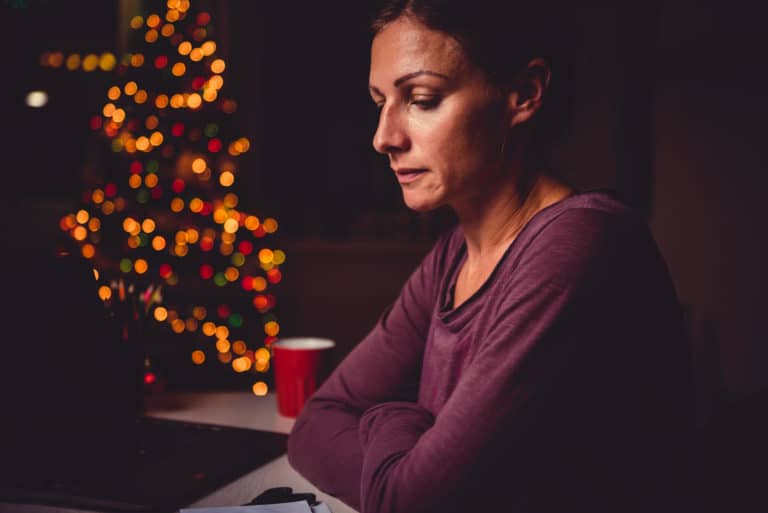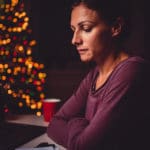 By LifeStance Health on November 5, 2020
To help our readers cope with the stress of the holidays, we chatted with LifeStance Health provider and award-winning therapist Carl Nassar, Ph.D., LPC, CIIPTS about four of the main sources of stress this time of year: family dynamics, grief, food, and finances.
What follows is part two of our four-part series. Please be sure to check out the rest of the series to get expert advice on protecting your mental health during the holidays. If you're still struggling with difficult emotions over the holiday season, be sure to book an appointment with a licensed therapist.
Coping With Loss in the Holiday Season
Whether you lost a loved one recently or many years ago, the holidays can be difficult without them. After all, this time of year is about connecting with the people who are most important to you. And when one of those people isn't around, the joy of the season can be difficult to find.
View this post on Instagram
While nothing could take away the sadness and grief you may feel, you can find peace and joy this time of year as well.
Allow Your Feelings to Come Up
From commercials to movies to holiday decor, it seems like everything centers around joy during the holiday season. That can make anyone think they are "supposed to" feel happy. This stress only adds to the grief you may feel.
"It's important not to feel that you have to feel a certain way," Nassar explained.
Furthermore, remember that there is room for many types of feelings. Feeling sad during one part of the holiday does not mean you're doing something wrong. Similarly, feeling joy some of the time is not disrespectful to the sorrow and loss you feel.
Give yourself room to have as many emotions as come up for you, even if they seem contradictory at first. People are complex, and it's okay to sit with that.
Process Feelings Appropriately
"Feelings can either be pushed down or they can come up," Nassar said. Those are the only two options for emotions. During this time when everyone focuses on happiness, your first instinct may be to push feelings of sadness or grief down.
However, this can be less than helpful in the long run. Eventually, those emotions will rise up again, often at unexpected times. Someone who has bottled their emotions may start being irritable with people who have done nothing wrong or feel closed off and more lonely than before.
Instead, validate your grief and give it space to come out during the holidays.
 Processing grief over the holiday season may look like:
Leaving a place setting for your lost loved one at Thanksgiving
Writing a letter to someone you lost
Telling stories about the person who passed away — and then feel whatever feelings those bring up
Crying whenever you feel the need to do so
You can get creative with this too. Whatever allows you to feel your emotions and process them in a healthy way is good. If you're still not sure how to go about this, consider talking to a therapist who can give you personalized ideas.
Connect with Others
Don't let the glitz of the holiday season fool you. Chances are there are many people around you that are feeling some sense of grief or loss this year. Take some time to connect with others who are experiencing similar emotions.
"Find people who can share in those feelings," Nassar expanded. "That's what connects us."
Ultimately, the holidays are more about connection than anything else. You may get that from support groups, family, friends, or even neighbors. If other people near you are grieving the same loss, talk about it. Don't be afraid to bring it up. Chances are that everyone else was thinking about it and will feel relieved to connect with you over these feelings.
Slow Down
The holiday season can feel like a frenzy. Between gift shopping and get-togethers to attend, you can find yourself feeling hurried all the time.
"Slow down!" Nassar said. "Have the experience you are having."
Being constantly on-the-go can keep people from feeling the emotions that need to be felt. Try to practice mindfulness this holiday season. If you feel extra-busy, take a few moments to check in with yourself. What experience are you really having?
Practicing mindfulness is easier said than done, but it can be well worth the effort.
Overwhelmed by grief?
Our providers can help.