Blog
10 Stress Management Techniques for Families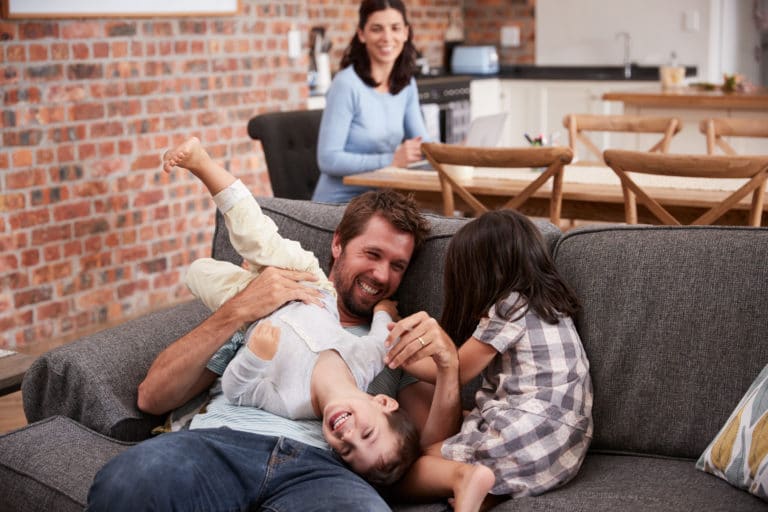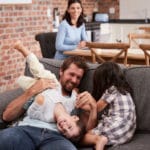 By LifeStance Health on March 3, 2021
By Lisa DeJarnette MSW, LISW
Between working from home, limited activities and diversions, too many people at home at once, financial stress, medical concerns, supervising remote learning, boredom, fighting for bandwidth on the wifi, and just fighting in general- parenting during the pandemic is not easy! And it seems harder than ever for families to get along.
You're not alone.
Our providers can help.
Here are some tips to help you manage stress during this unprecedented time in history-
It's OK Not To Be OK
Remember that just because we have been doing this for a year doesn't mean it's easy.
Acknowledge your emotions and talk about your feelings. These are hard times with many changes and challenges. It is important to know that emotional pain registers in the brain as acutely as physical pain. What is not acknowledged cannot be healed. Allow yourself to fully feel whatever comes up for you without judgment, then move the stress through your system to release.
According to researchers Drs. Emily and Amelia Nagoski the evidence-based strategies for bringing your stress cycle to completion are physical activity, creative expression, laughter, breathing, and positive social interaction.
Adjust Your Expectations
You can't do it all! If there's one thing that this pandemic taught us is that most of us were over-scheduled and stretched beyond our limits. Now as we are all going through a collective grief process, it is harder to concentrate, memory is impaired, and it takes longer to do things.
Focus on doing one thing at a time and simplify your to-do list. Let good enough be good enough for right now. Let's be honest, the experts and your role models have never worked, gone to school, parented, or lived through a global pandemic. We are all learning and figuring things out as we go along. There are some tried and true practices that work, but these must be adapted in the context of the current situation.
Adjust Your Thinking
Be flexible with your thinking, patient with yourself and others. There is no such thing as a perfect parent or a perfect child. Show interest in each other, focus on connection, and try to see the bigger picture. Never let the things that matter most be at the expense of things that matter the least.
Use gratitude to shift your perspective. Instead of saying to yourself, "I have to do this," say, "I get to do this!" Don't hold on to anger or frustrations.
Try to check the facts with the story you are telling yourself. Give each other the benefit of the doubt and assume everyone is doing the best that they can. Remember to watch the tone in which you talk to each other. Even parents can acknowledge to kids when you mess up and ask for forgiveness. Life is short and we never know what the future holds.
Focus on the Basics
Make sure you are getting enough sleep and eating healthy. It is hard to manage stress if you are running on empty. Limit caffeine, alcohol, refined carbohydrates, and sugar. Avoid tobacco and drugs.
Take time to exercise, even if it is only for 10 minutes. Make sure you are going to the doctor and dentist for regular check-ups and taking prescribed medication consistently. Model self-care and take time out to nourish and fill yourself up with things that bring you joy.
Resist the Comparison Trap
Be yourself as you are today. Do not compare yourself to what you were able to do in the past and do not compare yourself to others. Everyone has a unique situation, and you never know what someone else may be struggling with.
Social comparison doesn't help, and research actually shows that it hurts us. You are more likely to mindless flip through social media when you are already feeling down or stressed out, than comparing your worst day to someone else's snapshot of what may look like is a perfect moment in their day. Shift your focus on being the best version of yourself today and make choices that align with your values.
Embrace Structure and Routines
Don't try to remember it in your head. Use organization tools like calendars, whiteboards, chore charts, and sticky notes to communicate clearly and track important dates and reminders. Schedule time for homework and chores and try to go to bed at the same time every night.
At the same time create new rhythms and routines that allow for family game nights, self-care Sundays, take out Tuesdays, movie nights, or make your own pizzas on the weekends. Having a designated time for everything, and things to look forward to decreases conflict and helps establish new norms.
Practice Mindfulness
Live with intention in the here and now. You can practice and teach even young children deep breathing, body scans, progressive muscle relaxation, and meditation. Take technology time-outs, eat an un-rushed dinner at the table, and talk about your highs and lows. Make time for yourself and the relationships that are important to you.
Schedule Family Meetings
Have a designated time to meet as a family and give everyone a voice to share what is stressing them out. Talking about problems, even if they can't be solved helps us all and reminds us that we aren't alone. You can also use this time to offer constructive feedback as well as praise and recognition for what is going well. Remember to reinforce the positive, and express gratitude for the things you have- especially each other!
Take Time to Play
The benefits of play are plentiful. It not only releases endorphins but also fuels learning, imagination, and creativity while serving to improve cognition and memory. Research shows that playful adults are better able to cope with stress and keep things in perspective. So, get creative and try something new. Dance, sing, color, paint, play a board game, get outside in nature, throw a ball, or make a TikTok. Play adds joy to our life and creates memories that last a lifetime.
Don't Go Solo
Remember these are difficult times and no one can do this alone. Take one day at a time and utilize your support system. It's OK to reach out to your family, friends, community, and support system for help. It is not a sign of weakness to take breaks and know your limits. We heal in the community and everyone benefits from the common connection that we share as we experience adversity together.
You're not alone.
Our providers can help.