Blog
Handling Holiday Stress Part 4: Financial Strain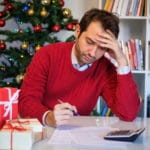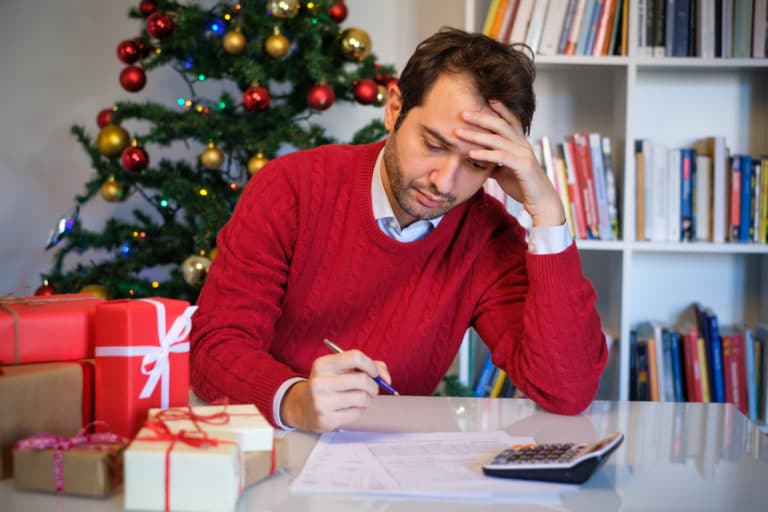 By Lifestance Health on November 11, 2020
The holiday season can be filled with joy, family time, and comfort. However, it can also be a time of significant stress. That's why we talked with LifeStance Health provider and award-winning therapist Carl Nassar, Ph.D., LPC, CIIPTS about staying mentally healthy during the holiday season.
In this series, we have taken a look at how to protect your mental health against three major sources of stress: family dynamics, grief, and food/drinks. In this fourth edition of the series, we'll dive into ways to cope with financial stress in these months.
If you and your family are not comfortable financially, it can be difficult to feel excited over the holidays. You may want to shower your loved ones in gifts and treats, but that can be prohibitively costly.
We do not specialize in financial advice, but the following insights may help you cope with the emotions that come up if you struggle with money during this season. If you're still struggling to cope with the stress of the holiday season, book an appointment with one of our expert therapists. There's a good chance your insurance covers it!
Feel Your Emotions Fully
A wide variety of feelings may come up if you face financial stress at any time, especially during the holiday season. "Don't fight the feelings," Nassar said. "Feelings can either be pushed down or they can come up."
Letting the feelings come up naturally can help avoid greater stress in the future. Don't be surprised if you find yourself feeling grief, sadness, jealousy, or anger during this time. Instead of fighting those negative feelings and trying to fake the holiday joy, try to feel those emotions in healthy ways.
Similarly, allow your family to experience their emotions fully as well. Kids who cannot get every new gadget they want may feel frustrated, jealous, or sad. That's okay. Instead of having them mask those emotions, take the opportunity to show them ways to cope.
Focus on Relationships
It may sound cheesy, but it's true: what people really want for the holidays is connection with loved ones. While gifts are nice and it's genuine human connection and relationships that make it a special time of year. You don't need a lot of money to make that happen.
"What kids want for than anything is relationship," Nassar asserted. "While toys and gadgets are great, it's the time spent with you that they will remember. The real wealth in life is relational wealth."
Take time to play games, chat, and just enjoy the company of one another. You can make this a holiday season to remember for all the best reasons.
Don't tackle stress alone.
Our providers can help.