Blog
3 Things to Know About Maternal Mental Health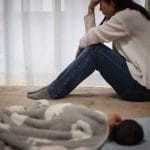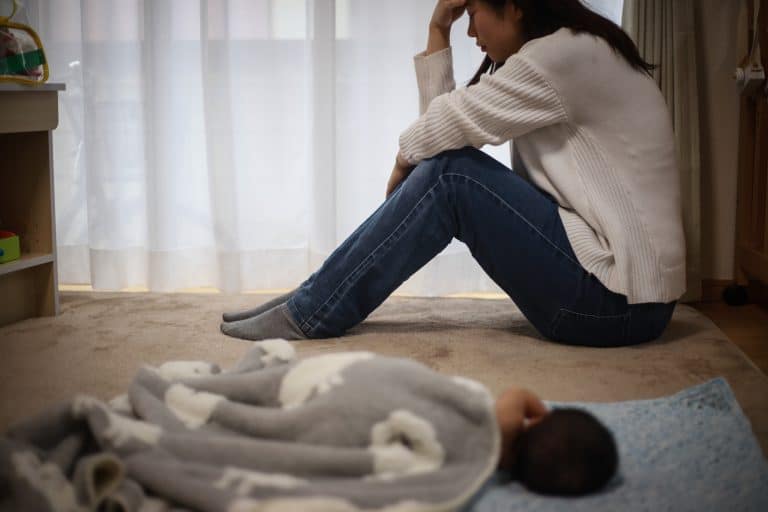 By Lifestance Health on March 19, 2021
By Rachel Dalthorp, MD, MHSA
800,000 new mothers are affected by a maternal mental health disorder each year in the United States. One in five new moms is affected but 75 percent of those women go without professional evaluation and treatment. Untreated maternal mental health disorders impact the mother, baby, family, and society as a whole and contribute to the incredibly high rate of suicide and overdose in postpartum moms.
You're not alone.
Our providers can help.
COVID-19 and Postpartum Mental Health
The COVID-19 pandemic has resulted in a dramatic increase in the frequency and severity of mental health disorders in our pregnant and postpartum moms. Social isolation and lack of access to support, as well as financial and relationship stress has caused the rates of maternal mental health disorders to triple.
Anxiety is already common in pregnant and postpartum moms, but the fears of COVID-19 exposure and limited access to family support due to social distancing requirements have amplified symptoms and prevented these moms from accessing treatment.
The Importance of Community
While awareness campaigns have helped to decrease stigma related to mental illness, it's still hard for new moms to reach out for help. As women, we tend to see ourselves as the one who does the caretaking in our families and it's hard to shift that role to be the one in need of caretaking.
We find that moms who do get help feel a huge sense of relief and are surprised by the level of support from others. In fact, after recovering from a maternal mental health disorder, many women find the strength to not only share their story with others but to be a resource for other women in need of support and encouragement to seek treatment.
For new moms with mild depression or anxiety, there are online support groups, help hotlines, and increased access to telepsychiatry and teletherapy services. For a mom with a new baby at home, virtual appointments are a convenient way to access treatment without having to arrange for childcare or packing the diaper bag for the trip to the office.
Treatment Options for Postpartum Mental Illness
For those struggling with moderate to severe postpartum depression, a new and rapidly acting medication is available called Zulresso. Zulresso was FDA approved in 2019 and is the first treatment specifically approved for postpartum depression. Unlike traditional antidepressants, it works very quickly to treat depression by increasing the levels of a naturally occurring hormone in the brain called allopregnanolone.
Zulresso is only available at a certified treatment center and provided as a continuous intravenous infusion over a 60 hour period. The LifeStance Maternal Mental Health Center in Oklahoma is focused exclusively on treating women with mental health disorders during and after pregnancy, and one of the first outpatient facilities in the country to provide treatment with Zulresso.
To date, the center has treated more than 40 new moms with at least a 50 percent decrease in depressive symptoms in over 90 percent of those treated. While not an FDA-approved indication, many moms report improvement in symptoms of postpartum anxiety as well.
The benefits of treatment are observable before a mom even discharges from treatment. We literally see these moms transform over the three days of treatment. They leave with the weight of depression lifted and feel empowered to continue their journey and recovery. It really is a life-changing treatment and we are so thankful we can be a part of it.
The rapid treatment response to new medications commonly gets a new mom back to feeling like herself again so she can be present in her role as a mother. This is a benefit to mom and baby because we are able to minimize the disruption in caretaking and bonding caused by untreated postpartum depression.
You're not alone.
Our providers can help.